How much should you pay for Conveyancing Fees?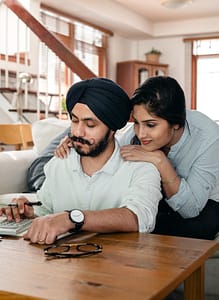 If you purchase or sell a house, you are likely to need a conveyancer. This article answers the most asked questions about the role of this position when buying or selling houses.
Conveyancing covers the lawful and contractual method of shifting ownership of real estate from one person to another. In order to make a fast and lawful transaction, conveyancing requires the planning, execution, and lodging of different legal documents.
A decent way to start whether you are buying or selling your home is to ask your real estate agent, accountant, mortgage broker, or home loan expert if they have a trusted local conveyancer.
How does conveyancing work?
You need to do 'searches' to easily and lawfully pass ownership of a house. Searches involve collecting information about the land from local councils and agencies. Searches are essential, but each one comes at a small price.
The expenses are different and the details you need for a heritage-listed manor house would vary from an inner-city flat, as you might understand. It's a touch like a house medical check-up.
A doctor may need to perform more or less tests to know if the patient is safe based on a patient's age, symptoms, and history, and the same happens to a house.
Conveyancing costs in 2020: Explained
You can do it yourself if you try to cut prices, but you risk making an unnecessary mistake. In the event that any mistakes are made in the process, all conveyancers and solicitors are protected by professional compensation insurance.
When you buy so yourself, you are not compensated by the same amount of protection and will be responsible for any mishaps that might arise.
By employing a conveyancer, not only legal mishaps, but common oversights can be avoided. The conveyancer knows what to look for while evaluating the Contract of Sale.
For example, the seller has no duty to remove the waste if the Contract of Sale does not state so.
Conveyancers set their own rates and they may be negotiable, but with their variety of services, they typically have a fixed charge. They are more cost-effective than the cost of using solicitors, all of which charge an hourly rate. Some conveyancers, however, can charge a sliding fee depending on the selling price of the land.
How much does Conveyancing cost?
The conveyancing costs on a property depend on its unique condition and circumstances. A professional conveyancer will help you achieve a smooth sale or purchase.
Who pays conveyancer fees: buyer or seller?
You'll pay some costs whether you're buying, selling, or doing both at the same time. For eg, both sides have to pay for a conveyancer, and you'll have to pay for removals whether you're going in or out unless you just work out of a suitcase. Other charges, however, are only borne by one party.
Contact the best Sydney Conveyancer today to get started with buying or selling your house with ease.